Serving Chicago and
Surrounding Areas.
Marathon Movers – Chicago Commercial, Office & Business Moving Company
Marathon Movers offers our Chicago area businesses a wide range of services. Undertaking a commercial move takes a lot of skill and planning. Luckily for you and your business, we have been moving commercial businesses for many years and we have the right equipment to do the job properly and safely. Our commercial moving rates are the best in the area and our team of movers are all licensed, certified, and insured to move even the largest items. Give us a call today for more information about our commercial moving services.
Commercial Services: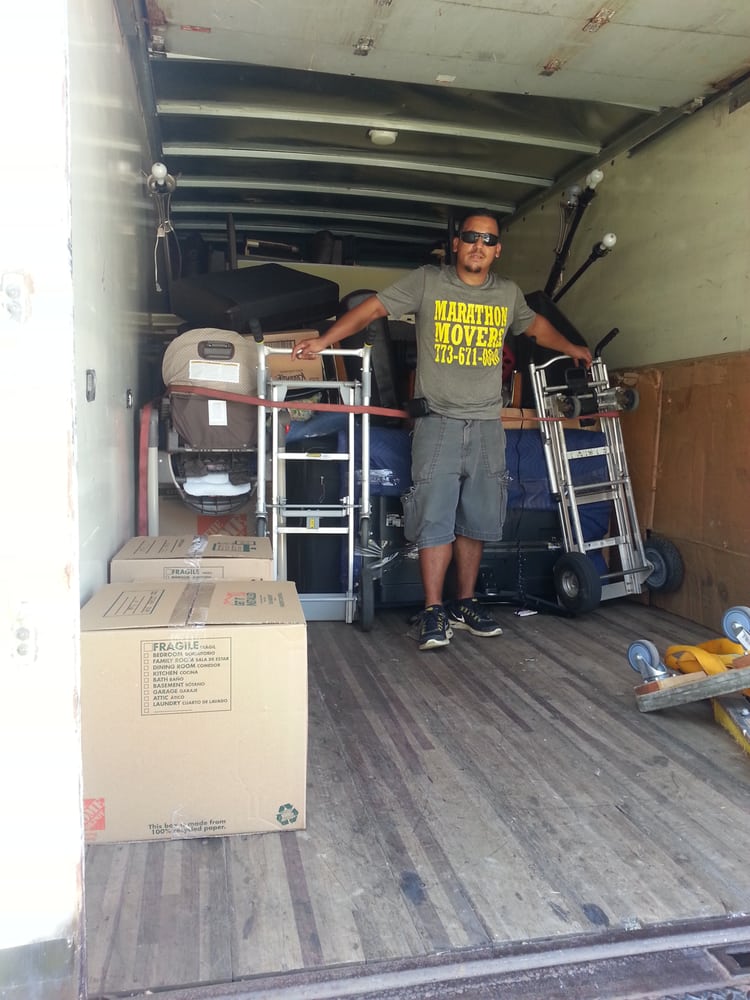 Marathon Movers provides many great services to our Chicago businesses. From basic in office moves to complete remodel moving services, we handle it all.
Some of the services we offer our commercial businesses include:
Business Equipment Moving
Temporary Remodel Move In/Out
Cubicle Disassembly/Reassembly and Moving
Internal Moves
Desk Moving
Office Furniture Moving
Inner Office Moves
Full Office Relocation Services
Packing and Unpacking
This is just some of the services we offer. For more information about commercial moving, give us a call. We will gladly get started planning your business move. We guarantee to have a solution to fit your business's needs.
Remodel Moving:
Remodeling a business is usually an exciting time. However, when you start thinking of the large moves that must be made, it doesn't seem fun anymore. Marathon Movers has the Chicago area businesses covered when it comes to remodeling. Our team of movers will disassemble and package your items and move them to a storage unit or to another area in your office. Once the remodel is complete, we will move the items back and reassemble any large items. For more information about our great remodel moving services give us a call.
---